Why Work at Kruger
At Kruger, we believe in giving our employees the space to grow within a dynamic and stimulating environment, nurturing their development, encouraging their involvement and enriching their professional lives. It's no wonder many of our employees have been with us for a long time.
We offer positions across Canada and the United States in Engineering, Administration, Maintenance and Production, as well as internships.
Stimulating Work Environment
Numerous Growth Opportunities
Kruger a été mise au courant de fausses offres d'emploi transmises par courriel et/ou affichées sur différents sites Web et médias sociaux au nom de notre entreprise. Nous vous invitons à faire preuve de prudence, notamment en ne divulguant jamais de renseignements personnels ou bancaires, en particulier si vous doutez de l'authenticité de l'offre d'emploi. Veuillez noter également que :
Kruger n'envoie jamais d'offres d'emplois de façon aléatoire par courriel.

Kruger ne demande jamais d'argent aux candidats au cours d'un processus de recrutement.
Nos recruteurs ne communiquent jamais avec les candidats par le biais de services Web tels que Gmail, Yahoo ou Hotmail ou tout autre fournisseur similaire. Nos adresses courriel d'entreprise se terminent toujours par l'un des noms de domaine suivants : @kruger.com, @krugerproducts.ca.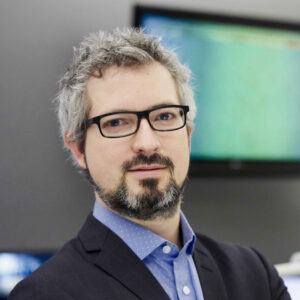 Engineering
"The work environment at Kruger is extremely stimulating given the entrepreneurial and family culture of the company. Having worked both in the United States and in various Canadian provinces, I've had so many opportunities to develop my skills and proudly overcome new challenges on a professional and personal level."
Jean-Robert Poulin,
Director of Project Development
Kruger Energy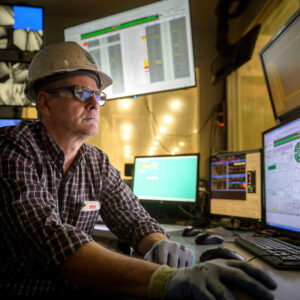 Production
"It's been 31 years since I first started with Kruger, working my way up from reservist to supervisor. During the economic challenges of 2010, I could always count on a position in one of the Kruger mills, even if it meant a slight detour in my career path. That's why I'm proud to be part of a solid organization like Kruger and I look forward to working another 10 years in Kruger Trois-Rivières Mill."
Éric Beauchamp
Supervisor, No. 7 Paper Machine Trois-Rivières Mill
Kruger Packaging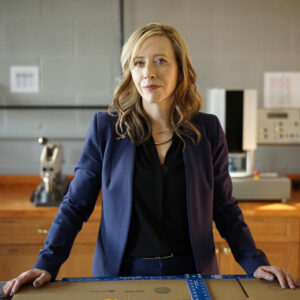 Administration
"Working at Kruger Packaging is a great pleasure and a privilege. I am surrounded by a diverse team of amazing and friendly people, whom I now consider family. Kruger has allowed me to explore many great opportunities from IT to Quality Manager, learning a lot about myself and the Industry."
Paula Allen
Quality Assurance Manager
Brampton Packaging Mill
Kruger Packaging
Health and Safety Commitment
Kruger's Health and Safety culture drives a safe work environment, ensuring our employees, contractors, and visitors return home safely to their loved ones every single day.