Social Acceptability: A Winning Strategy
On June 10, 2014, Kruger Energy was honored at the 4th Quebec Wind Energy Industry Gala, winning the first place in the "Wind Farm Developer and Operator" category, in front of 320 people in attendance from the Quebec wind power sector.
The development and commissioning of the 44-turbine Montérégie Wind Farm undoubtedly serves as an example of success in terms of social acceptability. The close attention the company paid to consultations, coordination activities and transparency earned it the support of citizens of a community located near the Montréal metropolitan area. This success is a model for the industry and is worthy of recognition.
ABOUT THE TECHNOCENTRE ÉOLIEN
Founded in 2000, the TechnoCentre éolien is a research and technology transfer centre that helps companies develop new products for the wind power industry, integrate the power supply chain in Québec and adapt their technology to withstand the cold climate. The TechnoCentre éolien has four principal areas of endeavour: technical assistance for businesses, applied research, economic development and communication/events.
The TechnoCentre éolien is represented on a variety of international committees. It is responsible for carrying out the mission of the college centre for technology transfer (CCTT) in wind energy in Québec and houses the executive management of the ACCORD Wind Energy Cluster for the Gaspésie-Îles-de-la-Madeleine region.
>> Click here to read the full Technocentre éolien's press release.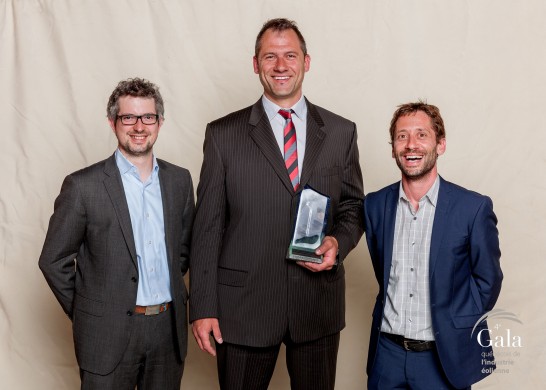 Jean-Robert Poulin, Project Developper, Martin Thibaudeau, Operations and Maintenance Manager – Québec, and William Shemie, Project Manager, were delighted to represent Kruger Energy at the gala. (Picture: Jacques Gratton – TechnoCentre éolien)
Latest News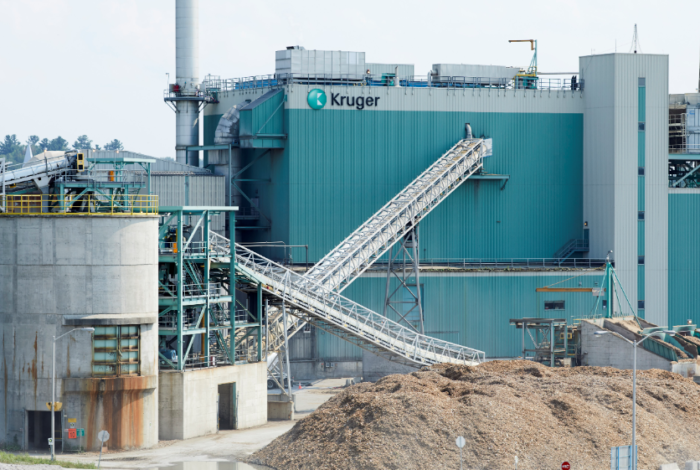 Press release
Publication Papers