Montréal and LaSalle Plants reap the rewards of recent investments
Press release
Containerboard
Packaging
After investing more than $500 M in Québec since 2015, Kruger continues to reduce the environmental footprint of its packaging products.
Montréal, July 24, 2018 – With the aim of positioning itself as North America's most innovative containerboard products and corrugated packaging manufacturer, Kruger has invested heavily in its operations in recent years and continues efforts to boost productivity and reduce its operations' carbon footprint, notably in the packaging sector. In addition to the $250 million invested in 2016-2017 in Trois-Rivières to convert a newsprint machine for the production of 100% recycled lightweight and high-strength linerboard, the Kruger Packaging Group has injected new funds into its LaSalle and Place Turcot facilities for various modernization projects to be completed this year at a total cost of nearly $20 million.
LaSalle: New-generation technologies
The LaSalle Packaging Plant recently dedicated a new state-of-the-art converting line after investing almost $10 million. The integrated, high-speed production line, which prints, folds and glues corrugated packaging, produces 24,000 boxes per hour, or 400 per minute, making it one of the fastest currently on the market. The European-made, fully automated machine also features a twin-head strapping machine.
The new line, which operates 24/7, accounts for more than one-third of the plant's production capacity and gives it the new momentum needed to meet growing demand in the eco-friendly packaging sector.
Other investment projects at LaSalle include modernizing the corrugator, a project of almost $3 million that will be completed this year, as well as replacing a palletizer and various improvements aimed at increasing the plant's performance and energy efficiency.
Place Turcot:  North America's pioneer in 100% recycled containerboard
Adjacent to downtown Montréal, the Place Turcot Containerboard Mill was one of the first in North America to manufacture 100% recycled containerboard back in 1961. Carried by the wave of transformation that has swept across all Kruger facilities in recent years, the Containerboard Mill has received new investments since 2016 to boost productivity and product quality while driving greater energy efficiency. Overall, by the end of 2018, the Place Turcot Containerboard Mill will have completed modernization projects totalling some $9 million. It expects to reduce its GHG emissions by 15% and cut its water use as a result of these technological improvements.
A crown jewel of the Québec economy transforms for the future
Since 2015, the Company has invested more than $500 million in its facilities in Québec to convert existing equipment, purchase new equipment, modernize some facilities, and diversify into new growth products, helping at the same time to protect thousands of jobs in Québec.
About Kruger
Founded in 1904, Kruger Inc. is a major producer of tissue products; 100% recycled containerboard products; corrugated packaging; publication papers; specialty papers; renewable energy; cellulosic biomaterials; and wines and spirits. The Company is also a leader in paper and paperboard recycling in North America. Kruger Inc. has facilities in Québec, Ontario, British Columbia, and Newfoundland and Labrador, as well as in Tennessee, Maine, New York, Virginia and Rhode Island in the United States. (www.kruger.com).
– 30 –
INFORMATION:
Jean Majeau
Senior Vice President, Corporate Affairs and Communications
Kruger Inc.
514 343-3213
jean.majeau@kruger.com
Latest News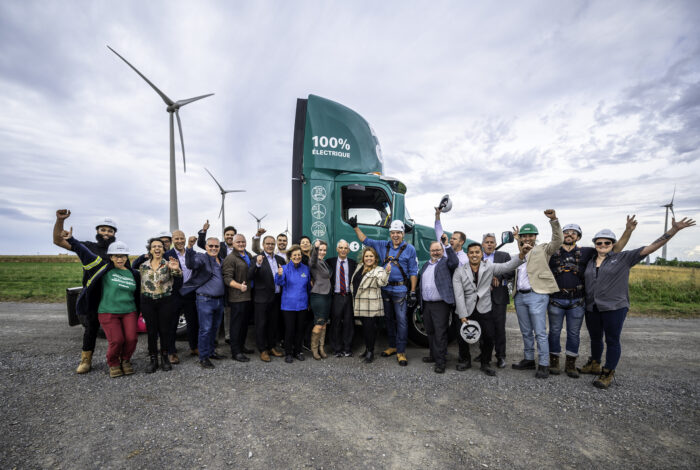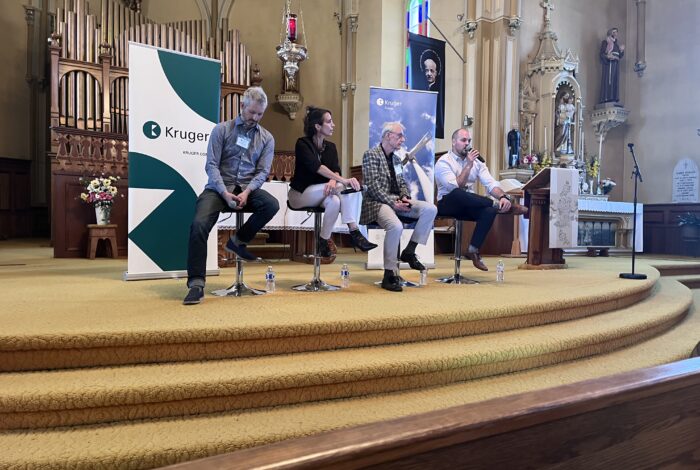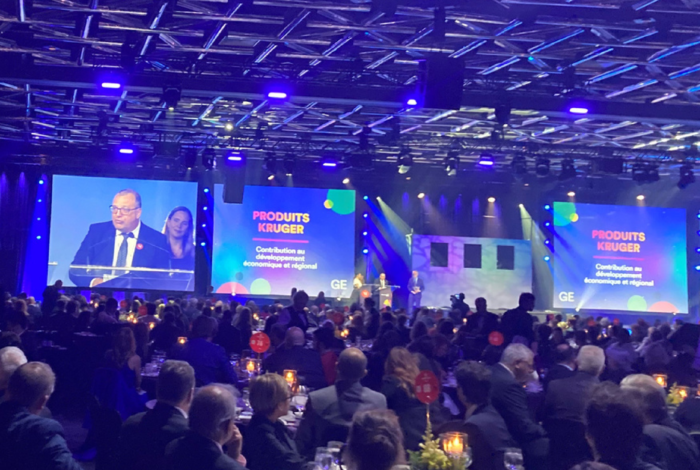 Press release
Kruger Inc.
Tissue Products