KRUGER ENERGY'S MONTÉRÉGIE WIND FARM RECEIVES AN ENVIRONMENT
AND SUSTAINABILITY AWARD OF EXCELLENCE AT THE CONSCIENTIA GALA
La Prairie, Québec, December 2, 2014 – Kruger Energy proudly accepted the "Innovation in Environment and Sustainability – Large Organization" trophy at the third annual Conscientia Environment and Sustainability Awards of Excellence Gala held by the Conseil regional de l'environnement de la Montérégie (Montérégie regional environmental council) in La Prairie, on November 27, 2014. Kruger Energy was presented with the award in recognition of its 100-MW wind farm, which is located in five Montérégie municipalities: Saint-Isidore, Saint-Rémi, Saint-Michel, Saint-Constant and Mercier.
"This Conscientia Award is not only a testament to Kruger Energy's efforts to ensure the project's social acceptability, but also a nod to all stakeholders in the region who worked with us to ensure that the Montérégie Wind Farm meets the community's expectations and has a positive economic, social and environmental impact on all residents," said Jean Roy, Senior Vice President and Chief Operating Officer, Kruger Energy.
The Kruger Energy Montérégie Wind Farm (KEMONT), commissioned in December 2012 and officially dedicated in 2013, consists in 44 2.3-MW wind turbines. The wind farm also received the 2014 Canadian Wind Energy Association (CanWEA) Wind Energy Project of the Year Award last October, and won top honours for its approach centred on social acceptability and consultation with the host environment in the "Wind Farm Developer and Operator" category at Québec's fourth Wind Energy Industry Gala held last June by the Wind Energy TechnoCentre.
About CRE Montérégie
The Conseil regional de l'environnement de la Montérégie (Montérégie regional environmental council – CRE Montérégie), a not-for-profit organization, was created in 1989, in order to meet a need for regional dialogue on the environment. CRE Montérégie's mission is to support sustainable development and to foster environmental protection in Montérégie. The Conscientia Awards, launched in 2005, aim to recognize individuals and organizations for their outstanding contribution to environmental protection and/or fostering and implementing sustainable development in Montérégie.
About Kruger Energy
Kruger Energy is a business unit of Kruger Inc. that specializes in the development and management of green and renewable energy power plants. Kruger Inc. and Kruger Energy own and operate 34 production sites, ranging from hydroelectric and wind power plants to biomass cogeneration and biogas plants, and whose total installed capacity exceeds 520 MW.
About Kruger Inc.
Founded in 1904, Kruger Inc. is a major producer of publication papers, tissue, lumber and other wood products, corrugated cartons from recycled fibres, green and renewable energy, and wines and spirits. The Company is also a leader in paper and paperboard recycling in North America. Kruger Inc. operates facilities in Québec, Ontario, British Columbia, Newfoundland and Labrador, and the United States.
INFORMATION:
Jean Majeau
Senior Vice President
Corporate Affairs and Communications
Kruger Inc.
Telephone: 514 343-3213
jean.majeau@kruger.com
www.kruger.com
From left to right : Gilles Côté, Manager, Sustainability, Kruger Energy; Charles Tisseyre, Honorary President of the third edition of the Conscientia gala; and Martin Thibaudeau, Manager, Operations and Maintenance – Québec, Kruger Energy.
Latest News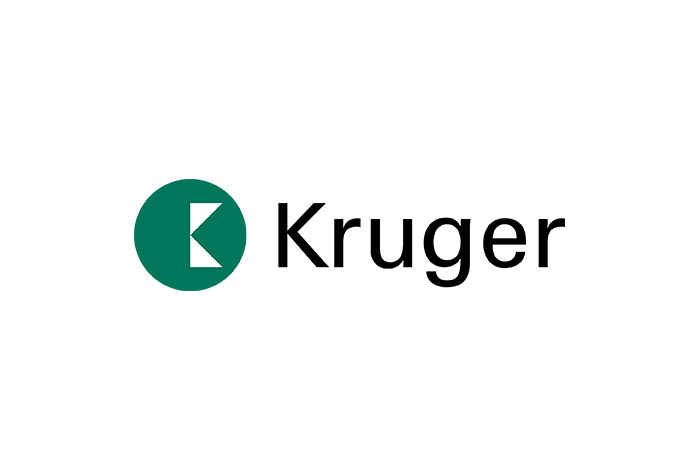 News article
Press release
Kruger Inc.
Specialty Papers
Tissue Products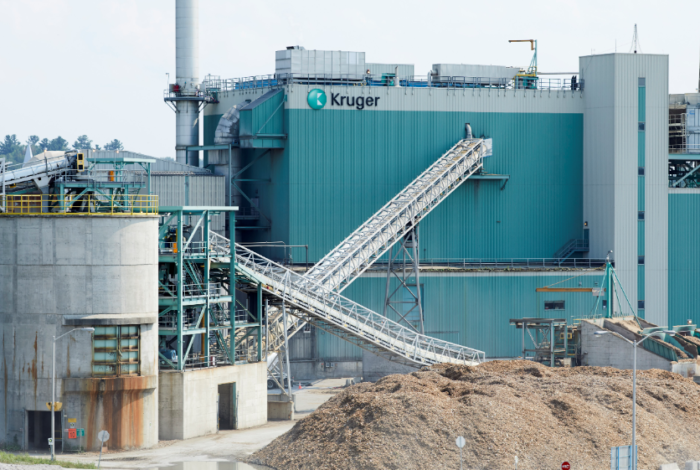 Press release
Publication Papers