Maintaining Essential Activities
As a provider of goods and services that consumers and businesses rely on for their everyday needs, Kruger Inc. will be maintaining all of its operations that have been declared essential by Canadian and U.S. authorities or COVID-19 government guidelines, including the manufacture of tissue products, food packaging and containerboard, newsprint, publication and specialty papers, as well as recycling services, the bottling of beverages and the production of electricity.
The following plants will continue to operate until further notice: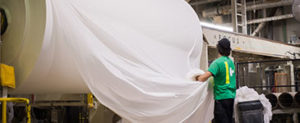 TISSUE PRODUCTS
CANADA
Québec
Crabtree Plant
Gatineau Complex (Richelieu and Laurier Plants)
Sherbrooke (Lennoxville) Plant
Joliette Distribution Center
Ontario
Scarborough Plant
Trenton Converting Plant
British Columbia
New Westminster Plant
New Westminster Distribution Center
UNITED STATES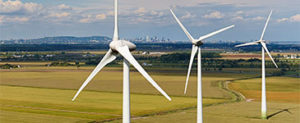 KRUGER ENERGY
CANADA
Québec
Montérégie Wind Farm (100 MW)
Hydro Bromptonville (9.9 MW)
Ontario
Port Alma Wind Farm (101.2 MW)
Chatham Wind Farm (99.4 MW)
British Columbia
Zeballos Hydro Plant (22 MW)
UNITED STATES
Maine
15 hydro plants (11.45 MW)
New York
7 hydro plants (15 MW)
Rhode Island
1 hydro plant (2 MW)
Virginia
4 hydro plants (7.25 MW)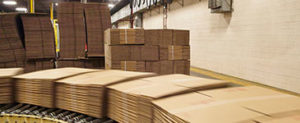 CONTAINERBOARD AND PACKAGING
CANADA
Québec
Place Turcot Containerboard Mill (Montréal)
LaSalle Packaging Plant (Montréal)
Trois-Rivières Mill
Ontario
Brampton Packaging Plant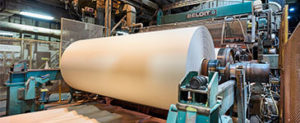 NEWSPRINT, SPECIALTY AND PUBLICATION PAPERS
CANADA
Québec
Kruger Wayagamack (Trois-Rivières)
Newfoundland and Labrador
Corner Brook Pulp and Paper Mill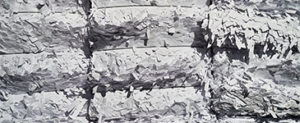 RECYCLING SERVICES
Québec
Notre-Dame West Recovery Center
Henri-Bourassa East Recovery Center
Ovide Rouillard Inc. (Sherbrooke)
CN Garneau yard – Railroad ties operations (Shawinigan)
Kruger Recycling Warehouse facilities in Trois Rivières, Sherbrooke and Beauharnois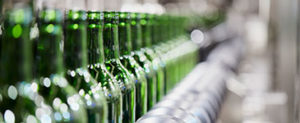 BOTTLING SERVICES
Québec
Montréal Bottling Plant
Answers to Your Questions
We are aware that the current COVID-19 pandemic is a worrying situation for our employees, clients, suppliers and stakeholders.
This is why we want to inform you of the emergency measures put in place by Kruger to address your questions in this uncertain period.
*The information contained in this Q&A is expected to be updated or modified according to the evolution of the COVID-19 pandemic.
1. What measures have been taken at Kruger in response to the pandemic?
We have taken measures to protect our employees at all of our work sites, such as:
Advised all employees to stay home in the presence of any symptoms of cold or flu.
Enabled employees to work from home whenever possible.
Implemented increased hygiene measures.
Communicated with all our employees on health and safety measures such as social distancing, hand washing, cleaning surfaces in shared spaces such as meeting rooms after each use.
Implemented new procedures and restrictions regarding access to our facilities, visitor screening and in-person meetings.
Banned all business travel and advised our employees to consult governmental advisories before any personal travel.
Asked employees who traveled for personal reasons to self-isolate as per health authority recommendations.
We have reviewed and updated our Pandemic Action Plans at all our facilities to protect our operations and make sure that we can continue to supply our customers reliably.
As a safeguard, we have provided training to substitute employees.
We have reached out to our suppliers to secure our supply chain and distribution capabilities, making sure that they have implemented similar measures to face the pandemic.
2. Has your production been impacted by the pandemic or will there be delays in production due to the pandemic?
Having reviewed and updated the Pandemic Action Plans at our sites, we have a strategy in place to maintain our production as long as it is safe for our employees and permitted by health authorities.
3. Is your supply chain secured?
Our supply chain is as secure as it can be in the current circumstances, as we have taken important steps such as reaching out to key supply chain stakeholders in order to:
assess their own level of preparedness;
discuss their ability to continue providing products or services in the event of a pandemic;
discuss forecasts and potential volume changes in the short to medium term.
Other proactive measures we have taken to secure our supply chain include:
Increasing inventories and maximizing capacity wherever possible;
Increasing our stocks of certain raw materials and supplies;
Identifying alternative sourcing strategies in the event of any disruption with a current supplier.
4. What is your plan if an employee is suspected of being infected and is being tested for COVID-19?
As per our Pandemic Action Plan, if an employee is tested for a potential coronavirus infection, we will ensure the workplace is sanitize and safe for other employees as per health authorities recommendations.
Every effort will be made to continue our normal operations as long as the health and safety of our employees is not compromised, and as long as health authorities allow it.
5. What is your plan if there are confirmed cases of COVID-19 among your employees?
If we have a confirmed case of COVID-19 infection among our employees, Kruger will be aligned with local and national health authorities to take all the necessary measures to ensure employees' safety, professional sanitation and any additional precautions to limit spreading of COVID-19 within the affected facility.
6. How do you decide which safety measures to implement or when to shut down your operations?
Our Pandemic Action Plan includes a risk assessment grid based on World Health Organization (WHO) guidelines.
Based upon WHO alert levels, we have a risk matrix with specific actions, policies, procedures, and communications to implement related to personnel management and operations at each Kruger site and for corporate offices.
7. Can you guarantee that my order will be fulfilled and delivered on time?
We're all facing unusual and unpredictable circumstances, but for the time being our operations are running normally and our carriers are able to provide their regular level of service. What I can say is that everyone at Kruger, from the production floor to finishing and shipping, logistics and customer service, is committed to getting our products out to our customers on time. What we can promise today is that we will make every effort to meet your expectations and we will keep you informed of any potential disruption.
8. What happens if you shut down a production line and my order is delayed?
Having made every effort to ensure the continuity of our operations, to secure our supply chain and to minimize the impact of any disruptions, we expect to deliver our products on time to all of our customers. As the situation evolves, we will keep our customers and suppliers informed of any changes in circumstances and we can then discuss our ability to meet your expectations.
9. What would be the impact on product quality if Kruger would have to change the composition of a product in the event of a raw material shortage?
Regardless of pandemic and the alert level, we will always stand behind our quality and our product specifications.
You can count on us
For any questions on COVID-19, please contact us your Kruger representative.
You can also reach us at the following address:
covid19@kruger.com